The new #1: Discover the remarkable 5 reasons why Onana could be De Gea's worthy successor at Man United.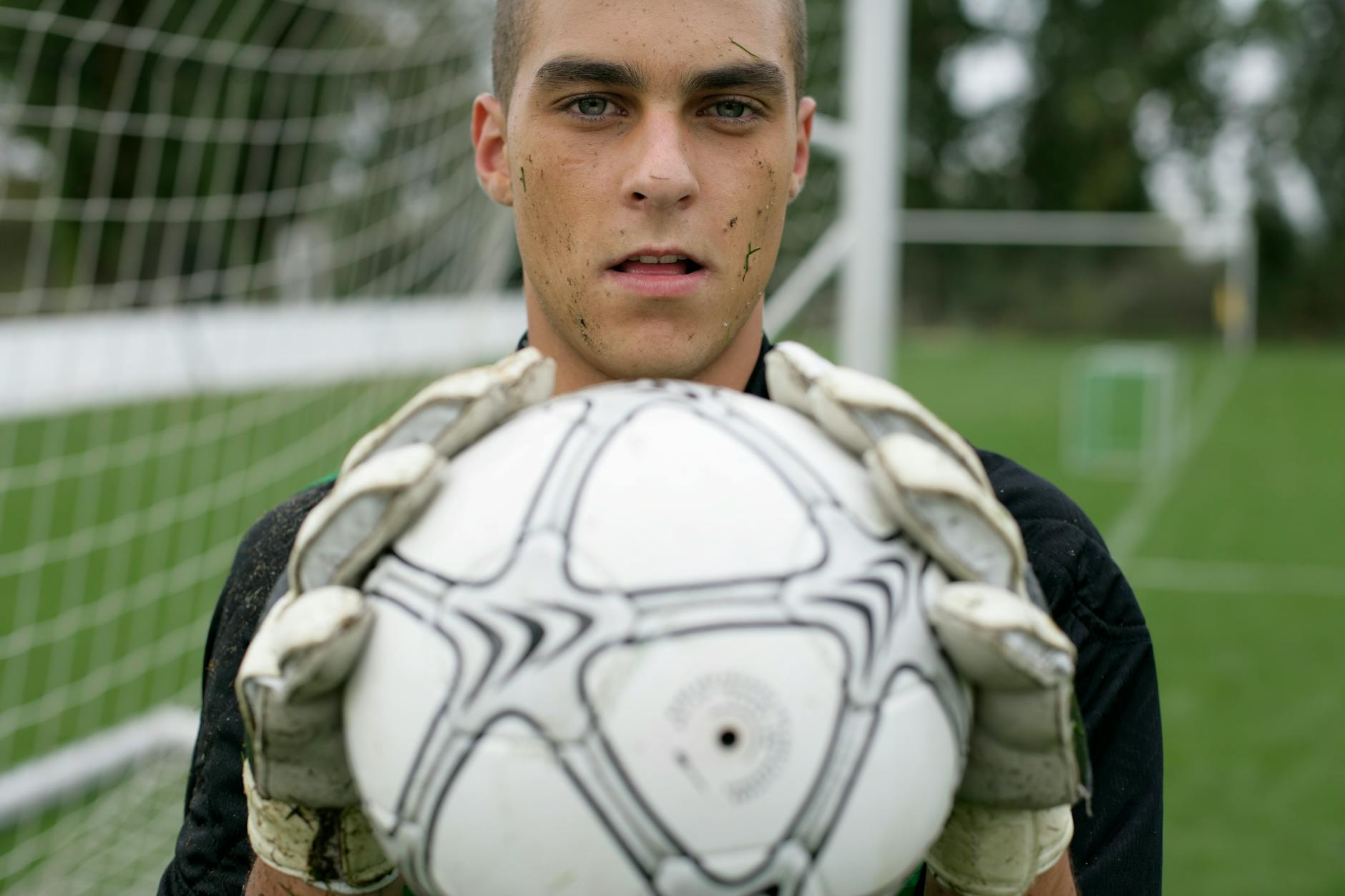 Image courtesy of BOOM 💥 via 
Pexels
Table of Contents
Hey there, Red Devils! Are you ready for some exciting transfer news? The rumor mill is buzzing with talks of Andre Onana, the Cameroonian goalkeeper, being the perfect replacement for the legendary David de Gea at Manchester United! In this blog, we'll dive into five compelling reasons why Onana has what it takes to fill De Gea's boots and become the new Dynamo between the sticks at Old Trafford.
Consistency and Resilience
When it comes to consistency, Onana is the real deal. He's been showcasing his goalkeeping mastery at Ajax and Inter, stringing together impressive performances week after week. This guy doesn't crumble under pressure – he thrives on it! Manchester United, known for its never-say-die attitude, needs a goalie who can weather the storm and bounce back stronger than ever. Onana's resilience perfectly aligns with the Red Devils' winning mentality, making him an ideal candidate for the job.
Distribution and Ability to Play Out from the Back
We all adore De Gea's shot-stopping abilities, but his distribution skills have left a little to be desired. This is where Onana comes in. His exceptional ability to play out from the back is nothing short of impressive. With Onana in the net, United's attacking style of play could take on a whole new dimension. This guy's long-range passing skills can ignite lightning-fast counterattacks, catching opponents off guard and creating lethal scoring opportunities. Imagine the panic in the enemy's defense when Onana's pinpoint pass sets up a blistering breakaway!
Check out why Andre Onana has what it takes to step into De Gea's shoes at #ManchesterUnited! 🧤✨ [insert link] #inspiration #football
Shot-stopping Prowess and Reflexes
Alright, let's talk about shot-stopping. Onana has got quick reflexes and cat-like agility which, when combined with his excellent positioning, allows him to pull off truly jaw-dropping saves. Just like De Gea, he has proven himself time and time again by denying goal-bound rockets with his lightning-quick reflexes. So, if you're concerned about losing De Gea's shot-stopping prowess, fret not, because Onana is the perfect heir to the throne!
Image courtesy of www.express.co.uk via 
Google Images
Potential for Growth and Long-term Prospects
One key aspect to consider when selecting a new goalie is their potential for growth and long-term prospects. At his tender age, Onana is brimming with potential. His exceptional performances in European competitions, where he faced off against some of the world's best, are a testament to his steady growth. Signing Onana isn't just about finding a worthy replacement for De Gea; it's about securing a goalkeeper who can hold down the fort for years to come and continue to evolve into an even better shot-stopper.
Leadership and Personality
Besides his impressive goalkeeping skills, Onana possesses qualities that make him an excellent leader on the field. His confidence and communication skills are unparalleled. Picture this: Onana directing his defense, organizing the troops, and rallying his teammates during the nail-biting final minutes of a crucial match. His personality would undoubtedly complement Manchester United's team culture, and his positive impact on the dynamics of the squad would be immeasurable. Signing Onana isn't just about his abilities between the sticks; it's about the ripple effect he can have on the team's morale and camaraderie.
Image courtesy of www.express.co.uk via 
Google Images
Conclusion
So, there you have it, folks – five compelling reasons why Andre Onana can be the dynamo to fill De Gea's boots at Manchester United. His consistency, resilience, distribution skills, shot-stopping prowess, growth potential, leadership, and magnetic personality all make him an outstanding candidate for this crucial role. Combining his natural talent with the spirit of the Red Devils, Onana has the potential to become a Manchester United legend in his own right. So, let's keep our fingers crossed and hope that this transfer rumor turns into reality, bringing us a formidable guardian between the sticks that Old Trafford deserves!